Jobs available
Full-time and part-time jobs with flexible shifts are available now.

Already applied?
Click here to log in and check your status.
Got questions?
Find answers to your questions about our application and hiring process here.
¿Tienes preguntas?
Encuentra respuestas a tus preguntas sobre cómo conseguir un trabajo en Amazon:
ayudasolicitud@amazon.com
Llámenos: 1-800-283-0107
Peak hiring starts now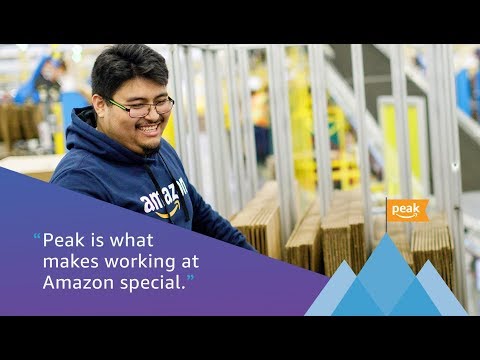 Full-time benefits
for you and your family
Take a full-time position at Amazon, and you'll have access to Amazon's comprehensive medical, dental, and vision coverage on day one, as well as these other benefits:
Stock awards program
401(k) with company match
Tuition assistance through the Amazon Career Choice Program
Part-time flexibility
In a part-time job at Amazon, you can work a schedule that fits in with your life. With multiple schedule options available, you'll be able to work around the needs of your family, your class schedule, or even another job.
Amazon Prime Pantry
The future of shopping for food and essentials is here. Help us bring this next-level experience to millions of shoppers.

Shifts at Amazon Pantry locations alternate between a 3-day and 4-day work week, and you'll work 11 hours each day.
On-the-spot Job Offers
Walk in, apply, and walk away with a new full-time or part-time job!
Amazon Workforce Staffing
2091 North Bend Road, Suite 150 - Hebron, KY
Monday-Friday: 9am-4pm
Saturday: 9am-3pm
Holdiay Inn Centre Park of West Chester
5800 Mulhauser Road - West Chester, OH
October 24-26: 9:00 am, 11:00 am, 2:00 pm, 4:00 pm
If you are hired and accept the position, you will need to provide proof of your identity and employment eligibility as required by federal law by completing a Form I-9. Click here for the List of Acceptable Document(s) that are needed (either 1 from List A or 1 from List B and 1 from List C). 
Amazon is an E-Verify employer; so be prepared to present a  document with a photograph!
All job offers are contingent on meeting eligibility requirements.