Amazon has a job that fits your life right now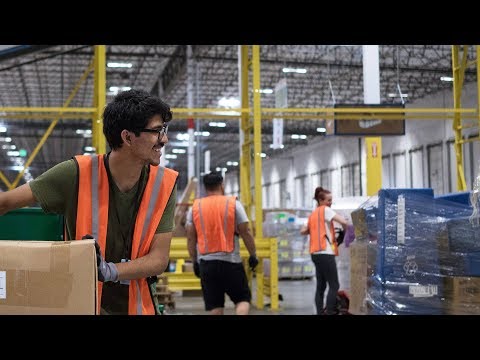 Full-time benefits
Take a full-time position with Amazon, and you'll have access to Amazon's comprehensive medical, dental, and vision coverage on day one, as well as these other benefits:
Stock awards program
401(k) with company match
Tuition assistance through the Amazon Career Choice Program
Part-time on your time
With part-time hours and weekly pay - we have jobs that work for you. Choose the schedule that fits best with your life at Amazon in Kenosha!
On-the-spot job offers
Walk in, apply, walk away with a new full-time job!

Holiday Inn Express and Suites
1400 W. Zellman Court - Milwaukee, WI
Monday, September 25: 9am-7pm
Walk in - No appointment necessary
Full-time jobs available now.
Amazon Recruiting Office
3501 120th Avenue - Kenosha, WI
Monday-Wednesday: 8:30am-7pm
Thursdays: 8:30am-10pm
Friday-Sunday: 8:30am-7pm
On-the-spot job offers
Walk in, apply, walk away with a new part-time job!

Hampton Inn
7300 125th Ave - Kenosha, WI
September 22: 10am-3pm

Fountain Banquet Hall
8505 Durand Ave - Sturtevant, WI
September 25: 10am-3pm
Racine Gateway Technical College
1001 S. Main St -Racine, WI
September 26: 10am-3pm

Kenosha Job Center
8600 Sheridan Rd - Kenosha, WI
September 28: 12pm-4pm


Be sure to bring your photo ID.
All job offers are contingent on meeting eligibility requirements.