Walk in - No appointment necessary
Walk in, apply, and walk away with a new part-time
or full-time job!
Amazon Recruiting Office

3501 120th Avenue
Kenosha, WI 53144
Monday, Wednesday and Friday from 8:30am to 5:00pm
Tuesday & Thursday from 8:30am to 12:00pm

Important Event Information
If you are hired and accept the position, you will need to provide proof of your identity and employment eligibility as required by federal law by completing a Form I-9. Here is a link to the List of Acceptable Document(s) that are needed (either 1 from List A or 1 from List B and 1 from List C): https://www.uscis.gov/i-9-central/acceptable-documents 
Amazon is an E-Verify employer, so be prepared to present a document with a photograph!
All job offers are contingent on meeting eligibility requirements.
What's it like inside an Amazon fulfillment center?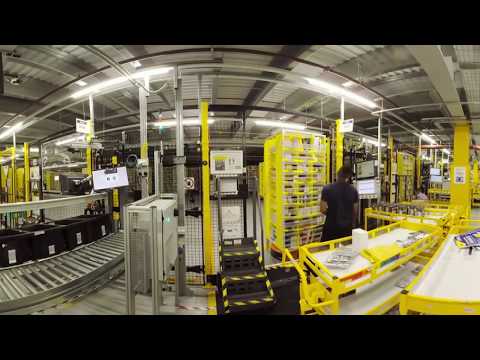 Full-time benefits
Take a full-time position with Amazon, and you'll have access to Amazon's comprehensive medical, dental, and vision coverage on day one, as well as these other benefits:
Stock awards program
401(k) with company match
Tuition assistance through the Amazon Career Choice Program
Part-time on your time
With part-time hours and weekly pay - we have jobs that work for you. Choose the schedule that fits best with your life at Amazon in Kenosha!