Jobs in San Marcos
Be the one behind the smile, at Amazon's warehouse in San Marcos. Night shifts are available now.

Already applied?
Click here to log in and check your status.
Got questions?
Find answers to your questions about our application and hiring process here.
¿Tienes preguntas? 
Encuentra respuestas a tus preguntas sobre cómo conseguir un trabajo en Amazon:
ayudasolicitud@amazon.com
Llámenos: 1-888-283-0107
Part-time on your time
With part-time hours and weekly pay - we have jobs that work for you. Choose the schedule that fits best with your life at Amazon in San Marcos!
Peak hiring starts now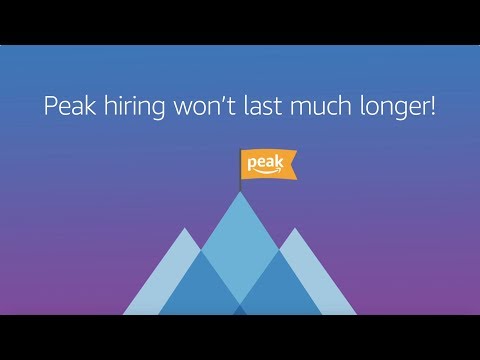 More than 10,000 Amazonians have used the Career Choice program to earn degrees and certifications in high-demand fields. You can learn more about it at amazon.com/careerchoice.