A new Amazon location will soon be opening in Bessemer!
Amazon employees in Alabama can earn $15/hr-$16.15/hr
Apply for a job
---
Bessemer and Birmingham, AL
Get alerts for new jobs
---
No jobs listed in your area? Not ready to apply? Get email or SMS/text alerts for new jobs near you.
Text a keyword below to 77088
BHMNOW
(Bessemer and Birmingham, AL jobs)
MOBNOW
(Mobile, AL jobs)
PNSNOW
(Pensacola, FL)
"STOP" to opt-out. T&C/Privacy Policy here.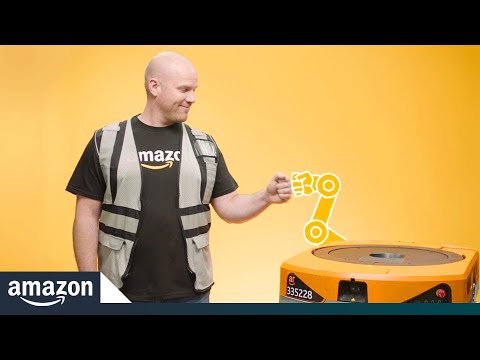 The new location in Bessemer will use Amazon Robotics.
See what it's like to work with robots at an Amazon fulfillment center.
FAQs
---
Find answers to frequently asked questions.
Questions about applying?
Need to re-schedule an appointment?
Not seeing jobs in your area?